With Charity Director you are able to be generous and engage your employees in process.
5 Easy Questions to
Get Started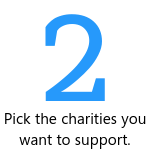 Choose from the charities we have already included or request a new one.
Get Started
In a month or two your donations will be changing lives in real ways.
Get Started